Accessory Overhaul Service: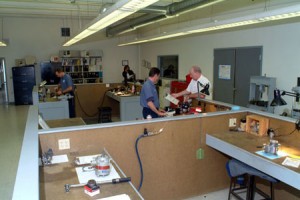 Magneto Inspection and Certifications are performed in-house. Carburetor and Bendix fuel injectors are available for exchange. We are constantly expanding our accessory overhaul capabilities with the goal of doing 100% of our accessory overhauls in-house in the future. Our ability to overhaul most accessories means your accessories receive the same high quality workmanship your engine receives, and it helps hold down the cost of your engine overhaul too.
Magneto 500 Hour Inspection and Certification Service
Here at Poplar Grove Airmotive we provide 500 hour inspections on Continental / Bendix Magnetos as well as Slick Magnetos.
We comply with all applicable AD's and service bulletins to ensure a complete inspection of your magneto.
Approximate costs for 500 hour inspections:
$450 Continental / Bendix Magnetos – Model Series S-20 / S-200 / S-1200
*Plus Additional Parts
$850 Continental / Bendix Dual Magnetos – Model Series D2000 / D3000
*Plus Additional Parts
$425 – Slick Magneto – Model Series 4300 / 6300
*Plus Additional Parts
________________________________________________________________
For more information, please contact Andrew Falsetti at Poplar Grove Airmotive by calling (815) 544-2300 or by using the email address below:
Andrew Falsetti – Accessories
Andrew@poplargroveairmotive.com
___________________________________________